In the Media with Dr. Paul Afrooz
Dr. Afrooz was recently featured in a New Beauty Aritcle

Why I Said "Yes" to Facial Plastic Surgery: 3 True Transformation Stories
True Transformations.
This Miami Plastic Surgeon's "Signature 4D Lift" Is His Secret to Rejuvenation

Discover this plastic surgeon's "Signature 4D Lift," designed to be multidimensional by doing four things.
The Truth Behind Facelifts - Plastic Surgery Unplugged Podcast with Dr. Athre and Paul N. Afrooz, MD
DR. AFROOZ WAS RECENTLY FEATURED IN AN OK MAGAZINE ARTICLE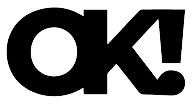 Why Is Ozempic Popular? Plastic Surgeon, Dr Paul Afrooz explains How The Weight Loss Drug Works
"Ozempic has become a buzzword over the past few months, but despite its increase in popularity, many critics aren't sure what it is. Social media users have been quick to accuse celebrities — such as Kyle Richards and Khloé Kardashian — of relying on the drug for their suddenly thinner physiques, though they have both adamantly denied it."
DR. AFROOZ WAS RECENTLY FEATURED IN A NEW BEAUTY ARTICLE

4 Differences Between a Male and Female Facelift
"According to the American Academy of Facial Plastic and Reconstructive Surgery, men account for about 15 percent of facelift patients. In 2019, an American Society of Plastic Surgeons report noted a 29 percent jump in male plastic surgery since 2000. For the men seeking facial rejuvenation, the focus of these procedures may be a little different than for women. "All facelift and necklift patients want to look rejuvenated and more attractive; however, the facial features that convey that aesthetic differ between the sexes," says Miami, FL plastic surgeon Paul Afrooz, MD..."
DR. AFROOZ WAS RECENTLY FEATURED IN A REALSELF ARTICLE

The 8 Best Cosmetic Procedures to Get at the Start of the New Year.
"The holiday season has come and gone—as may have your well-intentioned New Year's Resolutions. According to one survey of 2,000 Americans, the average person abandons a resolution after just 32 days (although 68% of people report ditching it even sooner). But if your goals for 2023 center around your skin or body, the start of the New Year is the perfect time to consider a cosmetic procedure and tackle any concerns you may have, says New York City board-certified plastic surgeon Dr. Ryan Neinstein..."
THE DALLAS RHINOPLASTY MEETING FEATURING DR. PAUL AFROOZ
The Dallas Rhinoplasty Meeting is a unique, annual meeting designed to take surgeons from the fundamentals of rhinoplasty through the latest advancements. Dr Afrooz will be delivering a lecture there on March 9-12, 2023 in Dallas.
DR. PAUL AFROOZ FEATURED IN NEW BEAUTY MAGAZINE

"A beautiful facelift result is the culmination of a thousand details, both large and small."
"As a renowned facial rejuvenation expert and board certified plastic surgeon, Dr. Paul Afrooz delivers natural and long-lasting results via his "Signature 4D Lift," which involves a deep-plane facelift, deep-plane neck-lift and facial fat transfer. "I independently re-drape and re-suspend the superficial layer of skin, as well as the underlying muscular infrastructure known as the 'SMAS,'" he explains..."

PAUL N. AFROOZ, MD, A LEADER IN FACIAL PLASTIC SURGERY
Dr Afrooz featured in Health News Today - hosted by Find a Top Doc.
"Recognized for his compassion and artistry, Dr. Afrooz is an acclaimed Board Certified facial plastic surgeon serving an international patient base from his Miami office. A consummate professional in the art of plastic surgery, Dr. Afrooz specializes in deep plane facelifts, deep neck lifts, rhinoplasty, and complex revision rhinoplasty..."
LIFE & WORK WITH PAUL N. AFROOZ, MD

Life & Work with Paul N. Afrooz, MD
"My deep plane facelift and neck lift involves a dual-pronged approach whereby I independently re-drape and resuspend the superficial layer of skin as well as the underlying muscular infrastructure known as the "SMAS" - Dr Afrooz.
NEW YOU BEAUTY AWARDS 2022
Dr. Afrooz discusses his practice on the red carpet at the New You Beauty Awards 2022 at the Fontainebleau Hotel in Miami Beach.