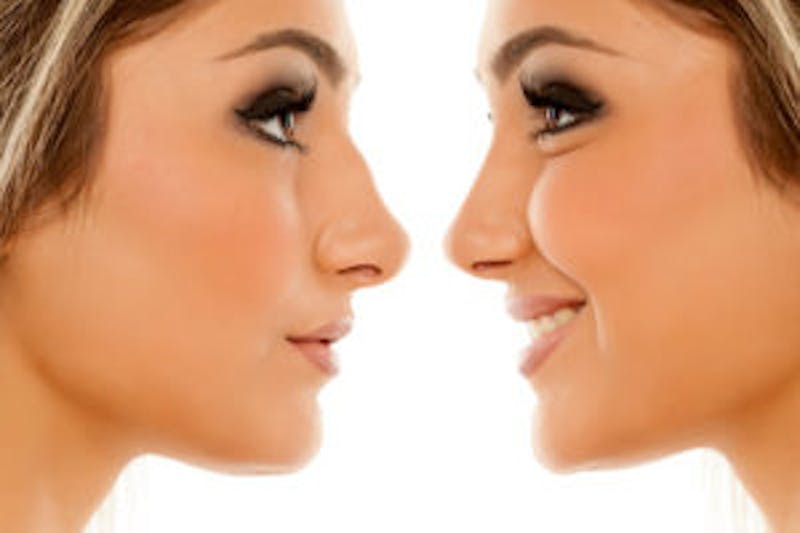 Also known as a "nose job," rhinoplasty is one of the most commonly performed surgeries in the world. Surgeons reshape the nose for either aesthetic or corrective reasons – or both. The purpose of the surgery is to improve the appearance and/or the function of the nose, while maintaining a natural harmonious look with the rest of your facial features.
Due to the complexity of the nasal anatomy, technical demands of the procedure, and the artistry that is required, rhinoplasty is known to be one of the most challenging procedures in plastic surgery. Specific problems that can be addressed with rhinoplasty include:
Altering the angle or shape of your nasal tip
Increase or decrease the size of your nose
Correct a crooked or abnormally high bridge
Improve a structural problem causing breathing problems
Who Is a Good Candidate for Rhinoplasty?
If you are wondering whether you may be a good candidate for rhinoplasty, there are several factors to consider. Here are some of the criteria for being a good candidate for rhinoplasty.
You should be in good physical and emotional health
You are well adjusted with reasonable expectations of the surgery
You may be unsatisfied with the appearance of your nose
You may be unhappy with the way your nose has changed as you have aged
You could have a deformity that needs to be corrected
You should be doing this procedure to please yourself, not someone else
You should be the right age – it is best to wait at least until the mid-teens, so the nose has stopped growing and changing
You should understand what is involved with the procedure and take the appropriate steps to prepare – for example you should stop smoking at least one month before surgery, stop taking aspirin or ibuprofen, and plan to take sufficient time off work to recover
Recovering from Rhinoplasty
On average, the surgery will last about 2 hours, but each patient is different. The length of your particular surgery will depend upon your particular circumstances and the work that is necessary.
You will need to give yourself sufficient time to recover after a rhinoplasty. Most patients require at least 10 days to two weeks time before they can resume normal activities.
To find out if rhinoplasty is right for you, contact us for more information or to schedule a consultation. Dr. Paul Afrooz, MD has offices in Miami and Boca Raton, Florida, serving residents of Miami, Boca Raton, Deerfield Beach, Delray Beach and Fort Lauderdale.