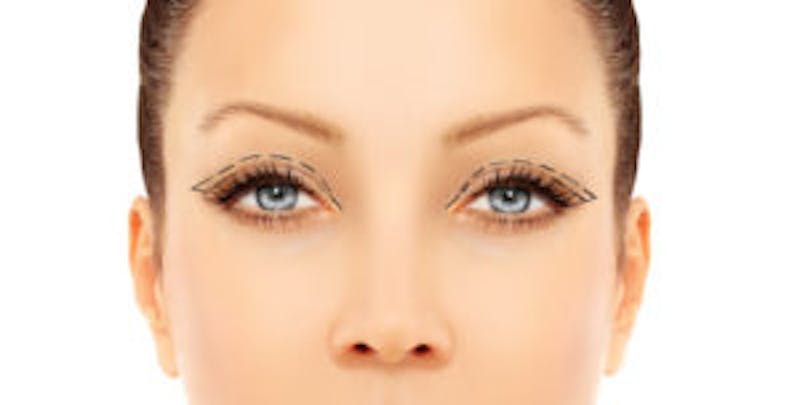 If you've got droopy eyelids, bags or dark circles under the eyes, you can look tired and older than you really are.
As you age, your skin gradually begins to droop. This is especially evident on the face. Over time, the elasticity in your eyes can reduce, making your eyes appear older or more tired. If you are bothered by drooping eyelids or bags and dark circles under the eyes, eyelid surgery can help make your eyes appear more youthful.
Benefits of Eyelid Surgery
Eyelid surgery can be performed on the upper eyelids, the lower eyelids, or both. Also known as blepharoplasty, eyelid surgery helps patients look younger, more alert and less tired.
Many people undergo eyelid surgery because their upper eyelids have started to sag or droop. In some cases, this has even begun to affect their ability to see.
You should be realistic in your goals for eyelid surgery. While this procedure can take away years of aging, it cannot stop future aging – but it can provide lasting benefits for years to come.
Eyelid surgery has many benefits including:
Removes excess loose and sagging skin around the brows and upper eyelids
Helps patients that experience obscured vision resulting from excess skin and fat on the eyelids
Eliminates wrinkles and sagging skin around the corners of the eyes
Reduces swelling and puffiness under the lower eyelids and in the hollows of the eye sockets
Removes excess loose, sagging skin from the lower eyelid region
Am I a Good Candidate for Eyelid Surgery?
Patients usually choose eyelid surgery to address signs of aging around the eyes or to correct an upper eyelid that is obscuring vision. Blepharoplasty can be performed on men and women who are in good general health. Glaucoma, chronic dry eye and other medical conditions affecting the eyes may prevent you from undergoing this type of plastic surgery, so talk to your surgeon.
This surgery can be performed under sedation in about an hour or two. Incisions are made, fat and skin are trimmed away, and the incisions are held closed with small sutures or surgical tape.
You may experience some side effects including tenderness, bruising and swelling. As a rule of thumb, you should take about one week off from work to recover. Since the healing is gradual, it will take several weeks to see the final results of your surgery.
To find out if eyelid surgery is right for you, contact us for more information or to schedule a consultation. Dr. Paul Afrooz has offices in Miami and Boca Raton, Florida, serving residents of Miami, Boca Raton, Deerfield Beach, Delray Beach and Fort Lauderdale.