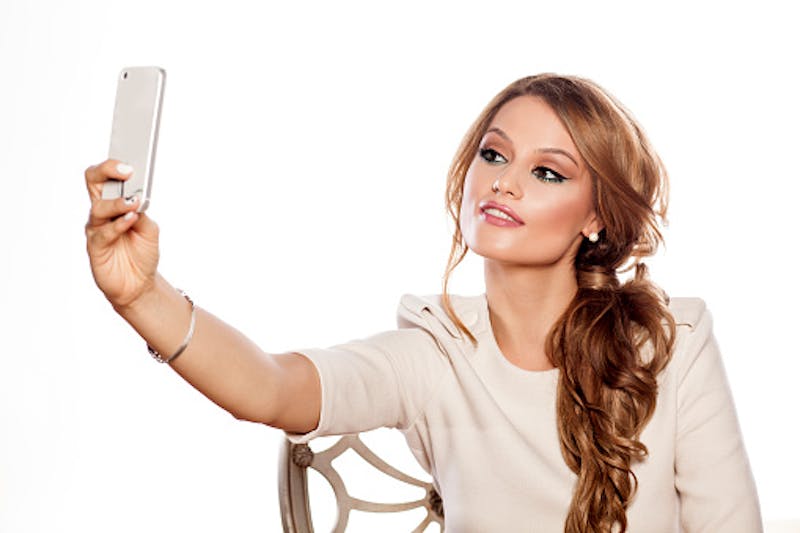 Social media has had a tremendous effect on our lives. Not only has it changed the way we communicate, but it has also changed the way we see ourselves and the way we think about plastic surgery. With each passing year, the number of requests for plastic surgery continues to grow and the increasing prevalence of social media appears to be highly correlated with that growth.
It's All About the Selfie
According to a survey by the American Academy of Facial Plastic and Reconstructive Surgery, more than 40 percent of surgeons reported that looking better in selfies on Instagram, Snapchat, and Facebook was an incentive for getting plastic surgery.
Here's the bottom line – people want to look better online. This is due, in large part, to comparing our body to others we see online and noticing 'imperfections' in ourselves, whether they are caused by genetics or aging. Another contributing factor is one that is out of your control. You can control the lighting and angles in what you choose to upload, but others may post pictures of you that are not as flattering.
When it comes to how you perceive your appearance, don't underestimate the power and influence of social media. It is becoming increasingly common to see women in their early 20's considering various rejuvenation options.
Social media – and in particular, the selfie – has dramatically increased self-consciousness. And as a result, more patients are seeking to improve their appearance with cosmetic procedures.
The Popularity of Smartphone Apps and Instagram
Smartphone apps have been developed that can alter images to create a different appearance, and these apps are adding to the increasing popularity of plastic surgery. These apps can be as simple as a filter that changes the shading on an image, or the app can apply artificial makeup and remove wrinkles. There are apps that can pinch your waist, soften lines, elongate your face, plump your lips, and take years off your age.
Instagram is also creating a plastic surgery trend of its own. When patients went in for a plastic surgery consultation, they used to bring photos of their favorite celebrities or pictures of someone else. Now, more patients are bringing in pictures of themselves with filters applied to show the surgeon how they want to look.
Social Media Is Changing the Way We Find a Plastic Surgeon
Social media is also changing the way patients find their plastic surgeons. Social media and review sites allow patients to research their plastic surgeon before making a choice. These physicians are often given star-ratings, and the reviews can tell us what patients liked and disliked about the surgeon.
Social media is having a growing impact on plastic surgery, so use it as a tool to empower yourself as a patient.
To find out if plastic surgery is right for you, contact us for more information or to schedule a consultation. Dr. Paul Afrooz has offices in Miami and Boca Raton, Florida, serving residents of Miami, Boca Raton, Deerfield Beach, Delray Beach and Fort Lauderdale.